Elevated Transport Communication: How uST Routes Can Connect Different Coastal Areas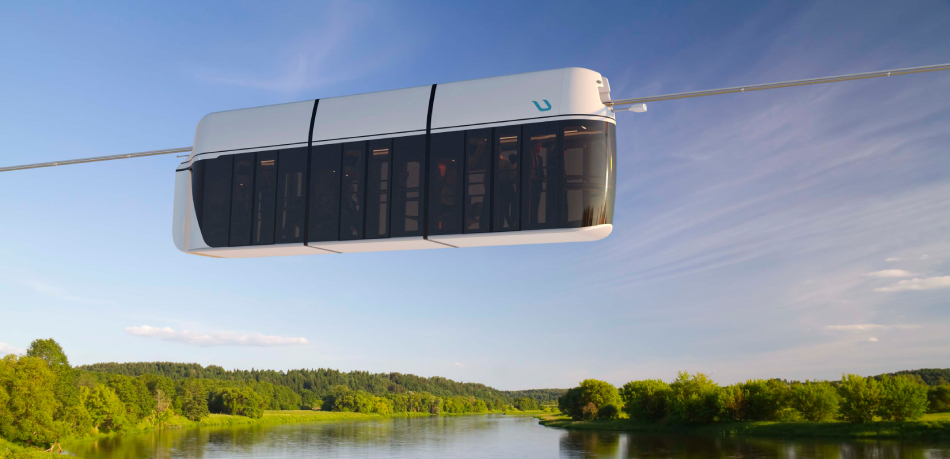 City residents located on different banks of the same river constantly face transport problems if the bridges are in a dilapidated, emergency condition. uST transport and infrastructure complex is an alternative to expensive overpasses. Modern routes can connect city areas or settlements separated by a water barrier, thereby ensuring fast and comfortable passenger transportation.
How to get to the other side?
According to the Transport Strategy – 2030, approved in Russia in 2008, due to the lack of paved roads more than 10% of the population (about 15 million people) in spring and autumn are cut off from transport communication. Over 30% of roads are operated in overload mode, paved roads have not been laid to more than 40 thousand settlements. In addition, there is a critical situation with water barrier crossing.
Almost 3 million rivers flow in Russia and every ninth bridge is wooden. So far, official statistics haven't been collected to show the extent bridge crossings shortage in Russia. However, the problem is evidenced by the number of operating winter crossings in amount of 3.5 thousand. The number of summer crossings has already exceeded 250. They operate in the place where capital constructions could be built.
Over 100 bridges collapsed across the country in 2018. Many constructions were built in the 60-70s of the last century, and they are not designed for modern trucks load.
In the Amur region there are 208 bridges in disrepair and requiring restoration. Given the current pace of repair, their reconstruction will take about 50 years.
There are 327 bridges recognized as emergency in Tatarstan. They are planned to be put in order in 3 years, but this will require about 9 billion rubles.
The construction of new modern bridges is expensive: if 1 km of a single-lane road costs 101.7 million rubles in average, then a bridge section of the same length is estimated at 579 million rubles. The search for alternative solutions will ensure the country transport connectivity and enable the residents of remote or different bank settlements to avoid seasonal isolation.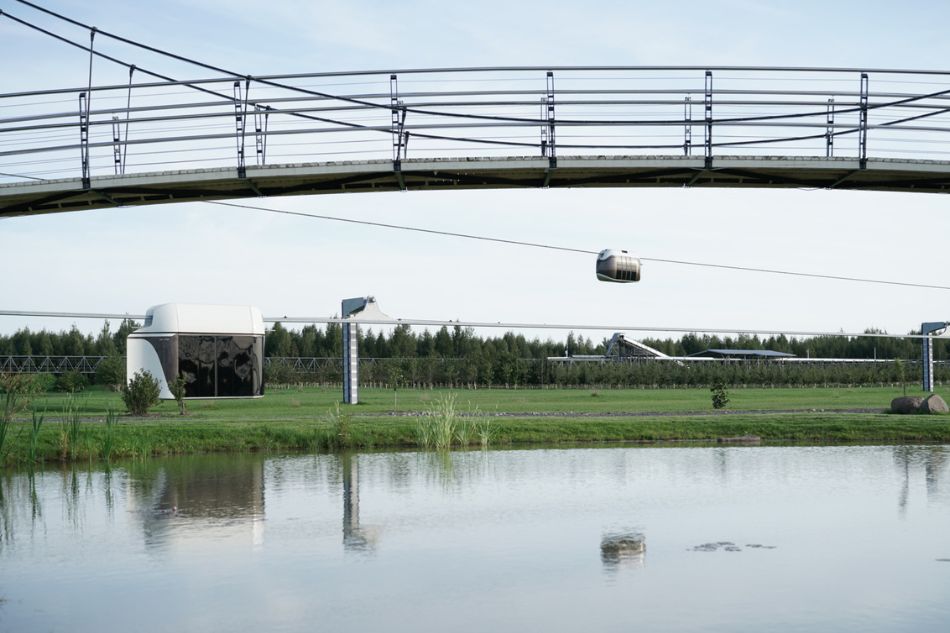 uST Solutions can be used to organize transport communication not only above the ground, but also above the water barriers and swampy areas. uST routes can connect city areas or settlements located on different banks. Regardless of reservoir type, it is possible to establish regular transport links for passenger and cargo transportation.
Optimal trajectory route
uST transport and infrastructure complexes can be an optimal solution when organizing communication in cities located along the banks of wide rivers. The spans length of string rail overpasses reaches 3 km and therefore additional constructions to overcome water barriers are not needed. In addition, the route is laid along a straight path, which saves travel time.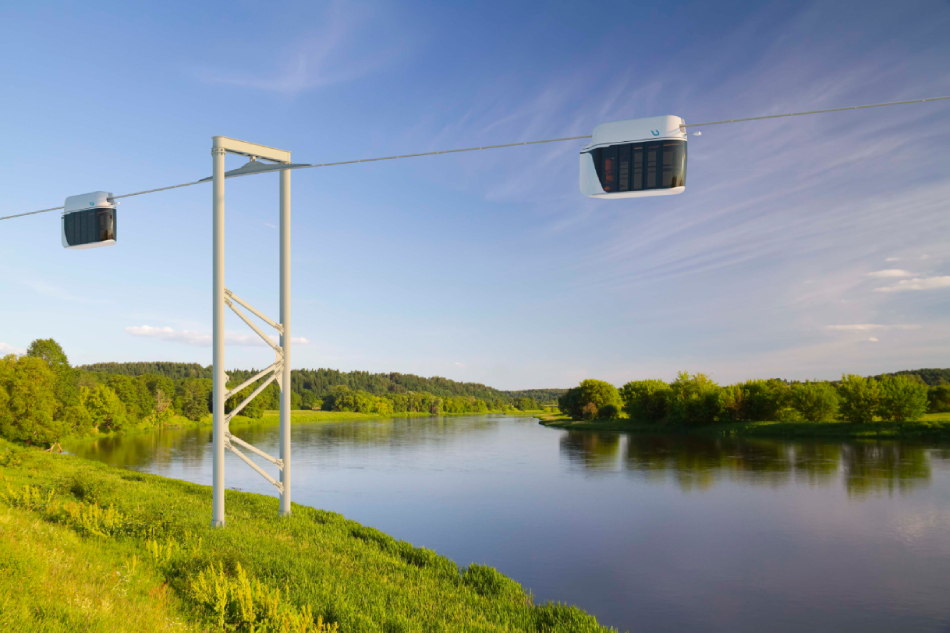 Movement intervals of electric vehicles on steel wheels can be adjusted depending on the density of passenger traffic. Low resource intensity and minimal land acquisition allow reducing capital costs for the complex construction. Thanks to a high degree of energy efficiency and automation, operating costs are reduced and transport profitability is increased.
Estimated overpass service life before overhaul is from 50 years, and for rolling stock it is from 25 years.
uST transport and infrastructure complexes are operated even in severe weather conditions: the routes are resistant to snowfalls, heavy rains, floods. uST Solutions can be used all year round, while many bridges are waterlogged during the flood in spring. String rail overpasses do not disturb the terrain and do not affect the surface and ground water movement.
Read more about uST Technology benefits here.
28 September 2023