The uSky Center Was Visited by the Ruler of Ras Al Khaimah and the President of the American University of Sharjah
The uSky Test and Certification Center in Sharjah was visited by a member of the UAE Supreme Council of the Union, the ruler of Ras al-Khaimah Sheikh Saud bin Saqr bin Al Qasimi and the president of the Sharjah Sheikha Bodour bint Sultan Al Qasimi. The delegation met with the management of the Center and assessed the possibilities of the "second level" transport in action.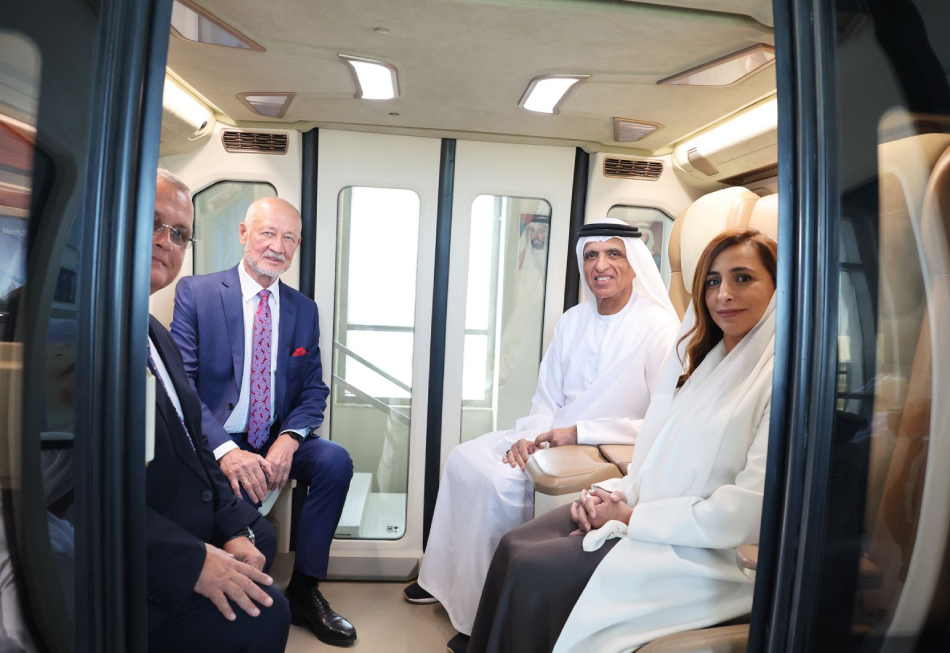 General designer of UST Inc. Anatoli Unitsky personally introduced the uST Technology, and spoke about the advantages of uPods. Guests of honor were able to get acquainted with the uCar in tropical design and saw the safety and comfort of this mode of transport for themselves.
24 March 2023