UST Inc. Is Working Out a Concession Agreement for the Complex Construction in the Leningrad Region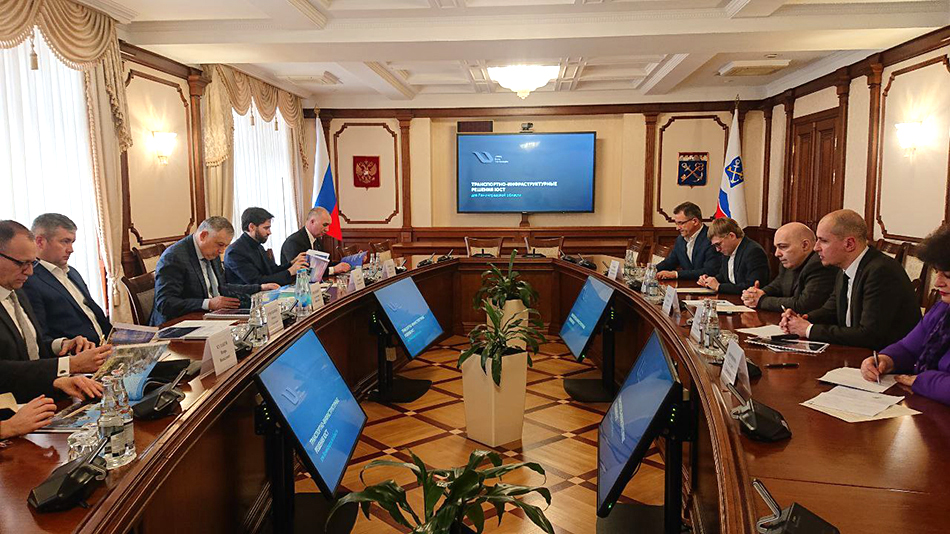 Leningrad region authorities are interested in using the transport and infrastructure solutions of Unitsky String Technologies Inc. One possible project is the construction of an overhead string rail overpass in the town of Murino and the village of Novoye Devyatkino. Proposals for the implementation of the second-level transport were submitted to the Governor of Leningrad region Alexander Drozdenko.
To estimate the construction costs of uST complexes, the Governor instructed the transport and urban planning committees to prepare a design model in cooperation with Unitsky String Technologies Inc. Such settlements as Kudrovo, Vsevolozhsk, Bugrov, Novoselie and Novosaratovka are seen as priority territories.
"Leningrad region authorities together with their partners will prepare a pilot concession agreement on the construction of the line in one of the newly built districts. For that we will choose the route with high passenger flow and busy traffic", – said Alexander Drozdenko.
The municipal officials are interested in UST Inc.'s product, which will help relieve congestion and reduce travel time. The company's solutions come as uST complexes, which allow rail electric cars to move along a special overpass above the ground, eliminating traffic accidents and solving congestion problems. At the same time, the elevation of uST track makes it possible to lay the route along the optimal path, which can reduce travel time and allow redistribution of passenger traffic.
"uST Transport &Infrastructure Complexes is a safe, environmentally friendly, and more cost-effective development compared to conventional modes of transport. We are ready to provide a full range of design, production, and maintenance services regarding our product. We hope that we will be able to offer an effective solution to the transport requests of the residents of Leningrad region", - said the Deputy General Director for Marketing of UST Inc. Evgeny Petrov.
About company
Unitsky String Technologies Inc. is an international engineering and recognized scientific organization headquartered in Minsk. The primary competencies of UST Inc. are the development, design, production and testing of uST Transport & Infrastructure Complexes. The company has hundreds of patents that have been validated in dozens of countries around the glove. UST Inc. has two test and demonstration centers – in Belarus and the UAE.
29 March 2023