uST Technology is presented at the Congress in Spain: a memorandum is signed with Peace City World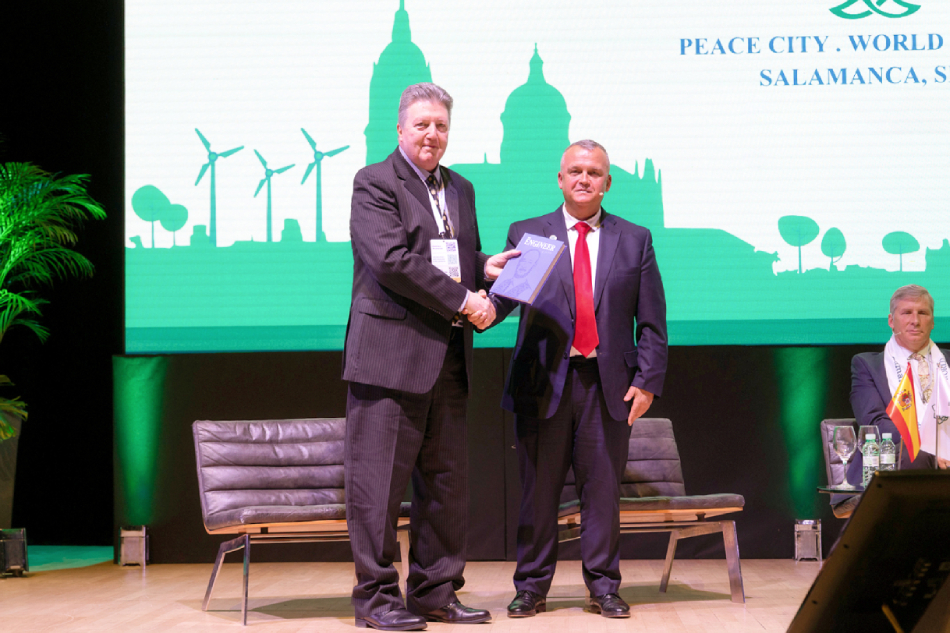 The capabilities of uST Transport and Infrastructure Solutions were demonstrated at the 23rd Peace City World Congress that took place in Spain. The focus of discussion was advanced technologies that will help organize effective communication in smart cities.
Oleg Zaretsky, a representative of the uSky Test and Certification Centre, located in Sharjah (UAE), became one of the invited speakers of the event. He introduced the guests to the problems that arise during the construction of smart and eco-friendly cities, as well as how these problems can be solved through the introduction of UST Inc.'s Technology.
During the speech Oleg Zaretsky emphasized the relevance of uST Technology and the importance of moving transport to the second level above the ground for efficient transport accessibility.
uST Transport and Infrastructure Complexes fully meet the requirements of smart and sustainable cities. The technological and production levels of UST Inc. allow to develop, create, and put into operation complexes of different levels of complexity and purpose.
Over 120 speakers attended the congress. Over 60 exhibition areas attracted the attention of visitors, including an exposition dedicated to uST Solutions.
Negotiations with Peace City World were held within the event. The parties discussed the use of uST Complexes as a transport solution for smart cities. PCW management has expressed interest in using uST Technology for its projects in Spain, Tunisia, Türkiye and Saudi Arabia. The negotiations resulted in the signing of a memorandum with PCW.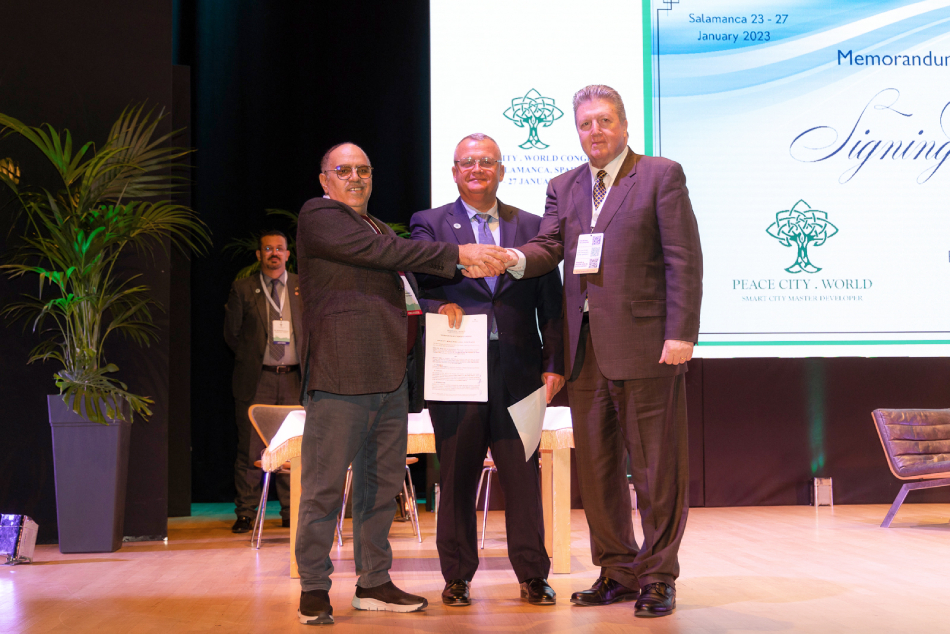 The Peace City World project is designed to promote and implement the idea of a new urban concept in which objects are combined with the help of advanced information and communication technologies and the Internet of Things. It is expected that a global smart cities market will reach $820.7 billion by 2025, with an average annual growth rate of 148%.
Peace City plans to build 10-20 objects on 5 continents over the next 10 years. Smart cities must become new economic centers, implemented as part of a global development strategy. uST Transport can be an environmentally friendly and highly efficient transport and infrastructure solution for such projects.
Learn more about the advantages of uST Technology.
3 February 2023