How Can Unitsky String Technologies Inc. Transform the World of Maritime Shipping?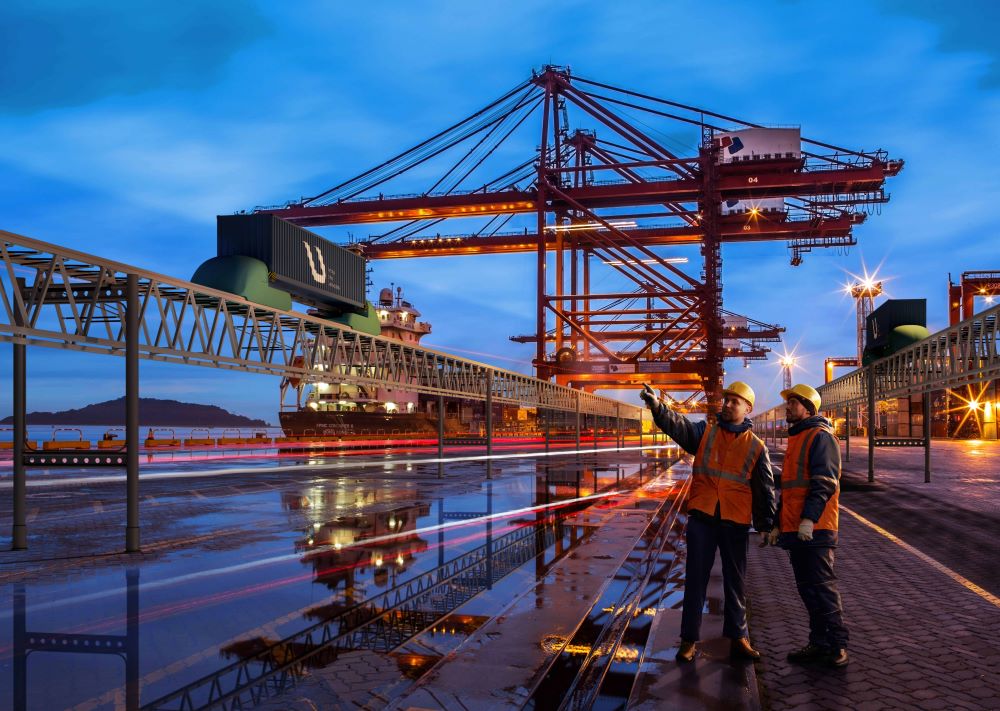 There are various applications for UST Inc.'s transport and infrastructure complexes, and one of them is maritime shipping. The use of string-rail overpass makes it possible to build seaports at some distance from the shore. This will exclude the work and expenditures that are necessary when constructing seaports near land.
uST technology allows to integrate the transport and infrastructure complexes from Unitsky String Technologies Inc. into a seaport. Such a unified complex can not only reduce the expenses for the construction of ports, but is also capable of optimizing maritime logistics.
A seaport built using uST technology can be located at a distance of up to 10 km from the coastline and located on the sea shelf with natural depths. The structure of berths can be installed on a pile foundation or on floating anchored pontoons. The port is specially equipped for mooring and repair of ships, their loading, unloading, boarding and disembarking of passengers. During the construction of such a port, it is not necessary to create berthing walls and increase the depth near the shore for large-sized ships.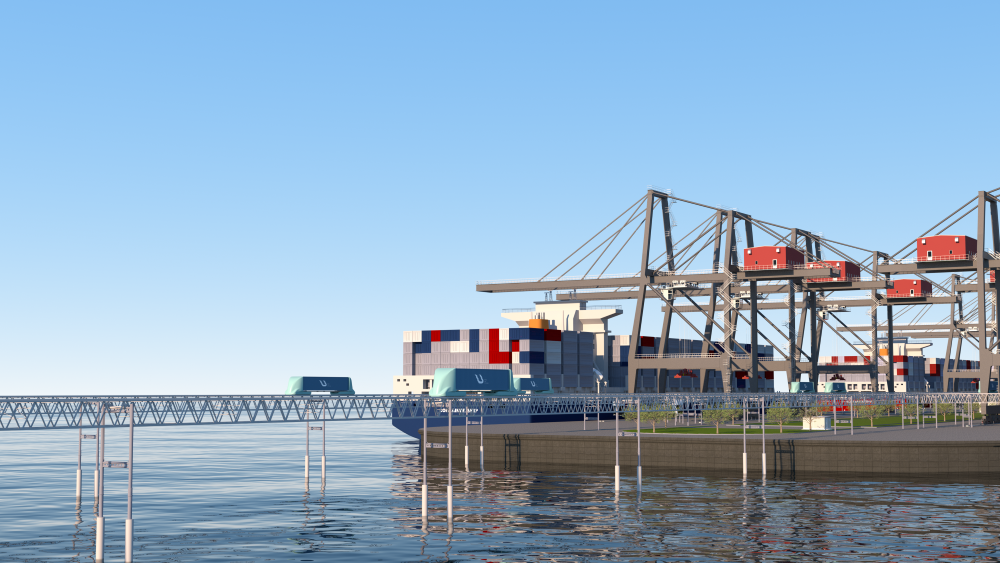 In addition, transport and infrastructure located at the second level will significantly reduce the time and cost of cargo transportation. Their delivery is carried out by means of uST transport – unmanned electric vehicles on steel wheels (uPods). uPods (unimobiles) move along a string-rail overpass laid over land and water at a speed of up to 150 km/h and are capable of transporting more than 100 million tons of cargo per year. Such means of transport ensures a uniform rhythm of productivity and, if necessary, can completely exclude storage volumes on the territory of the port.
16 September 2022