UST Inc. keeps working on new tracks in the EcoTechnoPark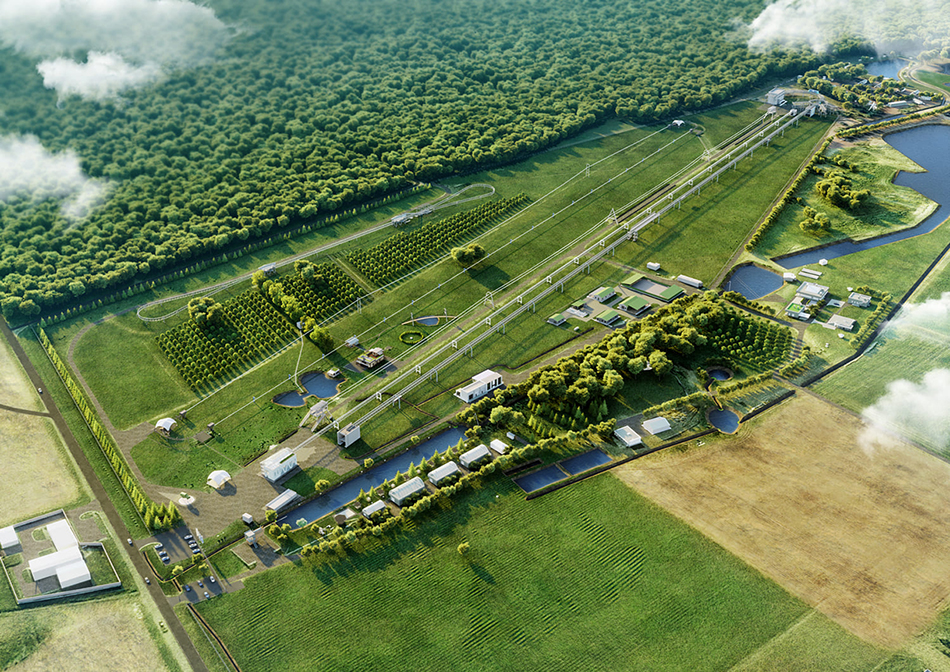 The 6th and 7th lines of uST Transport and Infrastructure Solutions for heavy rolling stock weighing up to 60 tons are being designed in the EcoTechnoPark. Static and dynamic calculations are being carried out along with the process of constructing the main units and parts for future complexes.
Can withstand more than 50 tons
One of the latest company's developments is a rigid heavy–duty string rail overpass. The line is designed for testing and certification of uST cargo transport. Its main feature is the ability to try out heavy–duty uPods weighing more than 50 tons. The track structure is designed in a way to ensure high speed movement of electric rail vehicles. In addition, while having significantly reduced material capacity, the track's bearing capacity along with rigidity and evenness of the path remains high. Currently there are 18 supporting towers installed in the EcoTechnoPark. The total length of the line will be 912 m.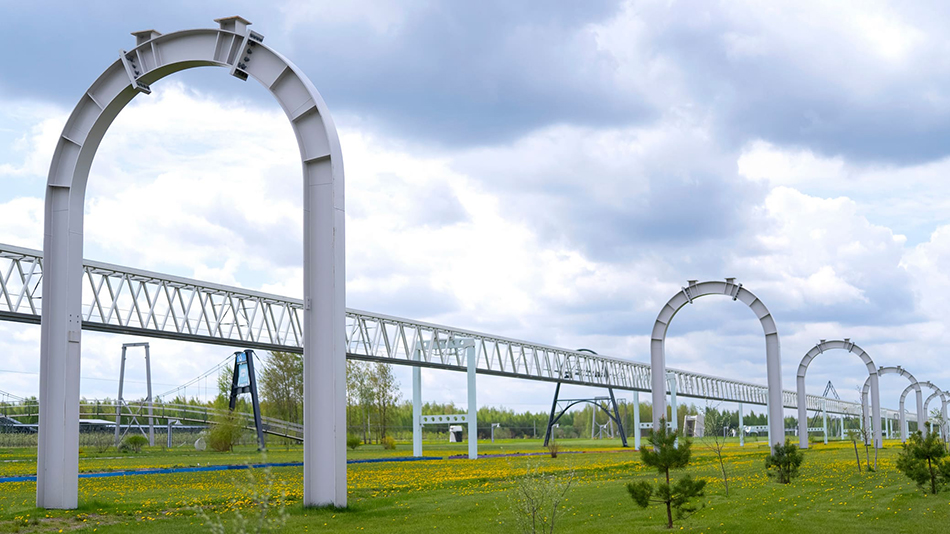 Focus on functionality
The semi-flexible heavy-duty string rail overpass will allow testing suspended uPods, as well as working out the design solutions of the track structure. The design of the route is suitable for organizing the movement of heavy uPods weighing over 20 tons. The length of the line will be 720 m. The track's feature will be a large length of unsupported spans that is more than 280 m, making it possible to overcome territories with more difficult terrain, as well as to lay routes over infrastructure facilities.
"The solutions we develop will allow us to operate passenger and cargo uPods in various climatic conditions, including those at the equator's high temperatures and frosts of the north, while taking into account strong wind loads. At the moment, we are designing elements of future lines and coordinating the necessary requirements for them," said Yuri Kashchuk, head of the Transport Overpass Department.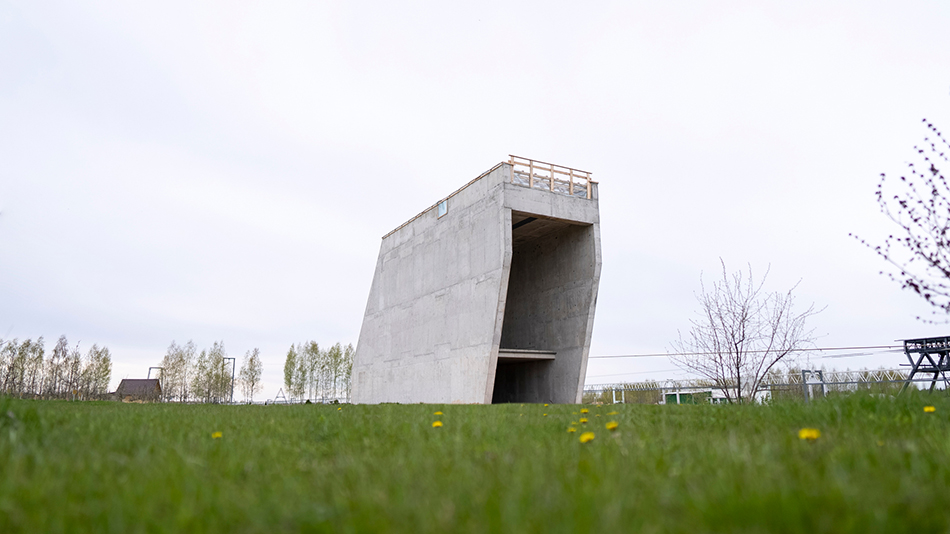 Let us remind you that today the EcoTechnoPark presents 5 track structures with a total length of 4 km: flexible, super light, rigid, semi-rigid and specialized cargo. Each of them has different tension parameters and different material consumption depending on the purpose, traffic intensity and types of electric rail vehicles used. The uPods' speed on track structures can reach up to 150 km/h.
You can find out more about the routes presented in the EcoTechnoPark here.
17 May 2023