The uST Technology Presented at One of China's Largest Universities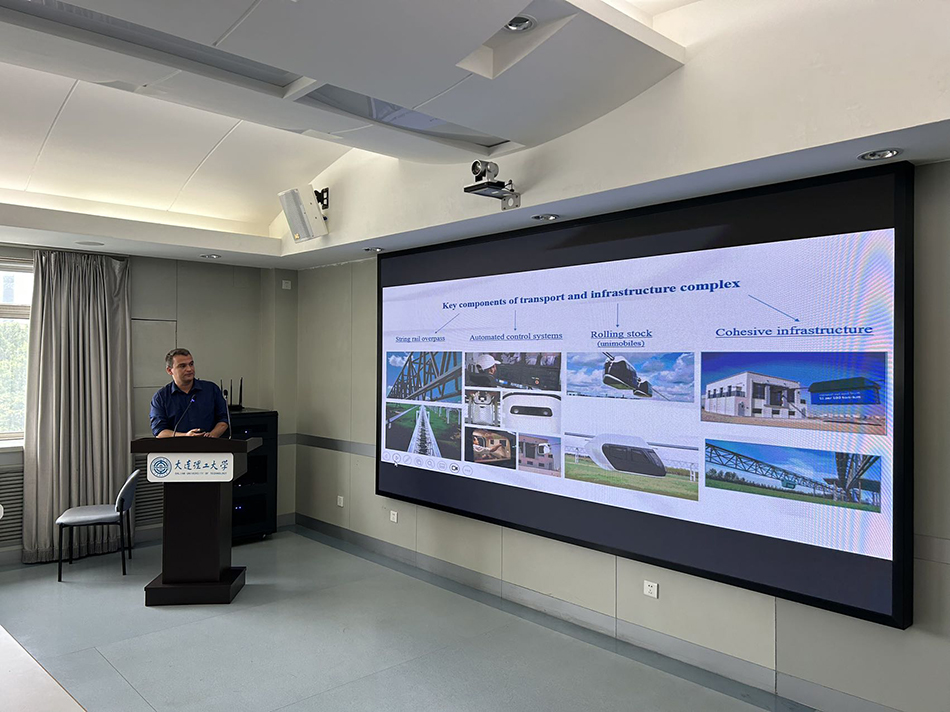 Unitsky String Technologies Inc. organized a class on the uST Transport design at Dalian University of Technology. The lecturer was Sergey Pronkevich, Head of Engineering Calculations Design Bureau, Candidate of Physical and Mathematical Sciences.
The attendees included faculty members and graduate students of the Faculty of Automotive Engineering and Mechanics. The meeting evoked genuine interest of the audience and ended in the format of a dialog with various technical questions. The Chinese side voiced interest in visiting the company in the near future.
"UST Inc. does not stand still and is rapidly expanding the geography of its lecture classes. New universities, cities, regions, countries — it is important to form for our listeners an understanding of the product developed by UST Inc. and the validity, significance, relevance and necessity to implement this technology both in Belarus and abroad," said Deputy General Designer for Science Sergey Artyushevsky.
For reference
Since October 2022, UST Inc. employees have already held lecture classes at eight different scientific and educational institutions in Belarus, Russia, and China.
24 July 2023