A Sharjah TV Documentary Features uST Technology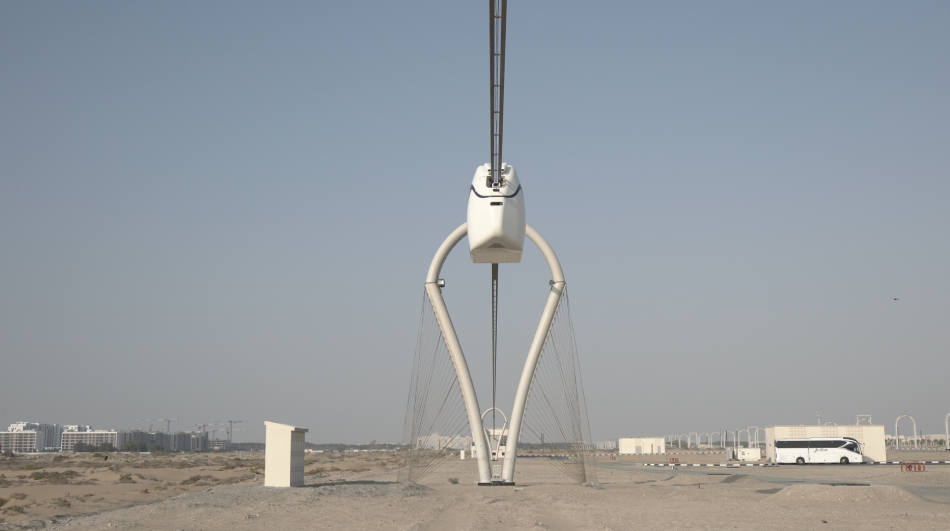 Sharjah TV will show a documentary about the Sharjah Research Technology and Innovation Park (SRTIP). One of the episodes will focus on uST transport, which is tested in the uSky Test & Certification Centre, located in the territory of the park. General Designer of UST Inc. Anatoli Unitsky described its advantages.
In the story, the author of uST technology emphasized that the support and assistance of Sheikh Sultan Bin Mohammad Al Qasimi, the Ruler of Sharjah, and Hussain Al Mahmoudi, the CEO of SRTIP, are not just building uST test tracks, but innovative technology platforms for which a complex infrastructure is being created by the company.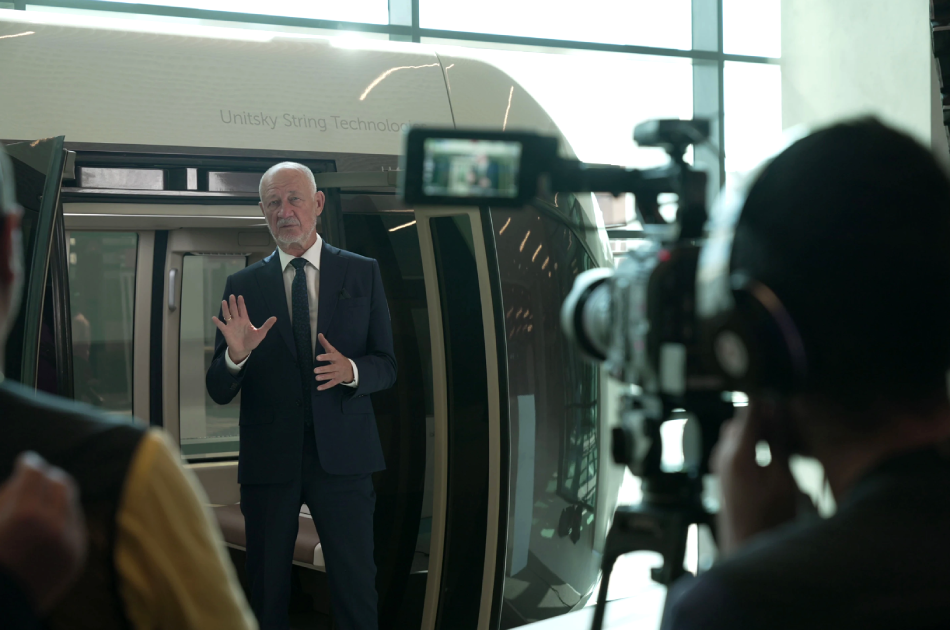 Anatoli Unitsky named the competitive advantages of uST technology. Thus, thanks to the transfer of cargo and passenger transportation to the second level, uPods run outside the collision area with conventional vehicles, pedestrians, animals and other objects on the ground surface. Steel-wheeled electric cars substantially improve transportation safety and enable all-weather round-the-clock operation in any climate.
General Designer of UST Inc. also revealed that uST Solution was already evaluated by King Letsie III of Lesotho, Brazil's first astronaut Marcos Pontis, Colombia's Transportation Minister Angela Maria Orozco Gomez, Rwandan Ambassador to the UAE Emmanuel Hategeka, owner of a major construction company in the UAE Mawaride Group Mohammed A. Al-Eid, Brazilian Ambassador to the UAE Fernando Luis Lemos Igreja, as well as hundreds of other distinguished guests from over 30 countries: businessmen, diplomats, government officials and representatives of the transportation industry.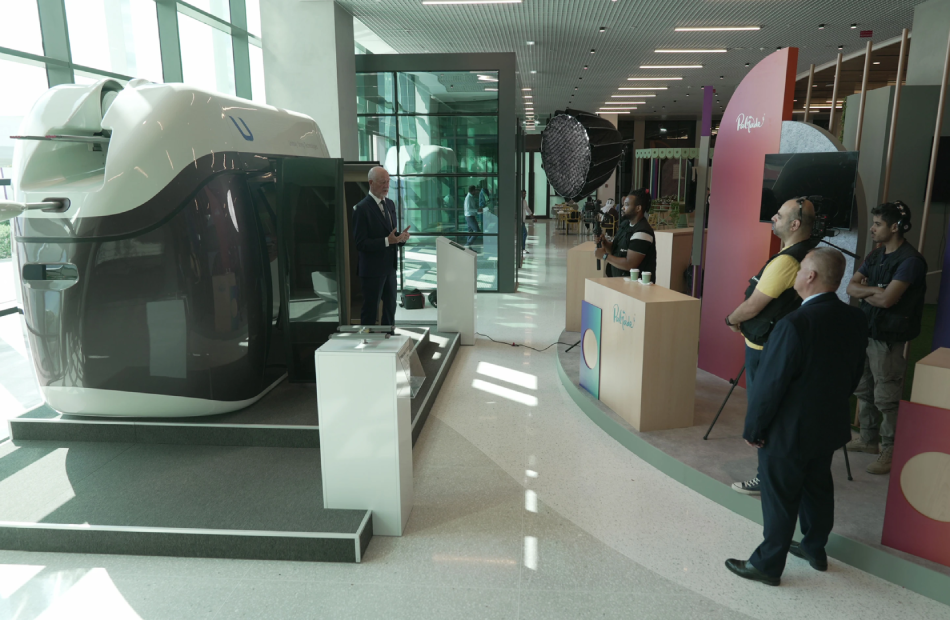 Anatoli Unitsky concluded by saying that the company is actively developing so it is interested in continuing its cooperation with SRTIP, and is looking for reliable and promising business relationships with new partners around the globe. In turn, the company assures the construction of high-quality, safe, environmentally friendly and energy-efficient routes in any region and climatic zone of our planet.
22 December 2022