A report about the uST transport has been released on Russia 1 TV channel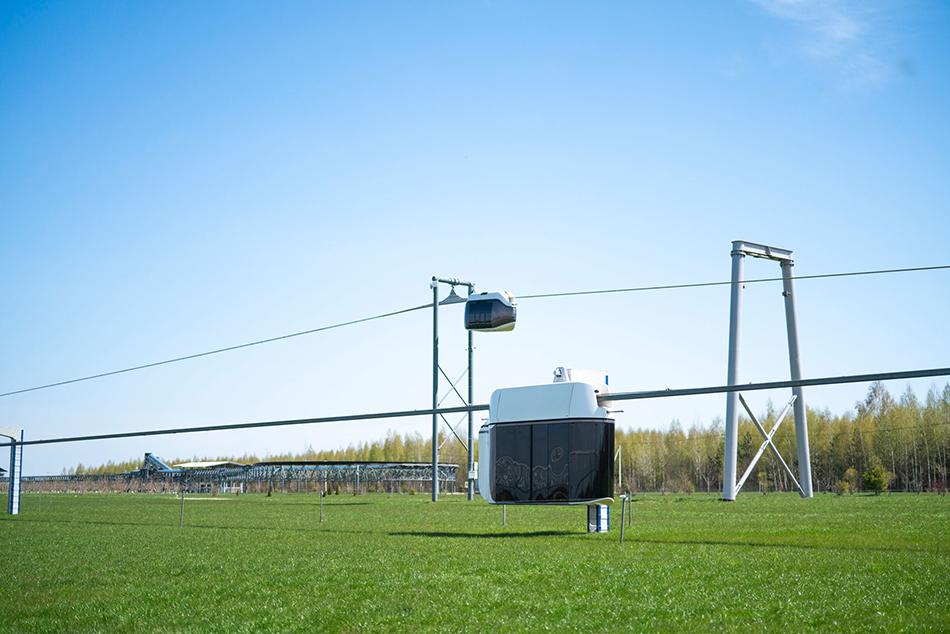 Russia 1 TV channel has prepared the episode about the Unitsky String Technologies Inc. transport, which is considered by the authorities of Leningrad Region as a solution to the problem of traffic jams in the region. The technology developed by UST Inc. may appear in Murino and Novy Devyatkino. Earlier, the uST transport and infrastructure solution was presented to Alexander Drozdenko who is the Governor of Leningrad Region.
Journalists paid a special attention to the speed of such transportations. Today, the route by bus from Novy Devyatkino to the nearest metro station at peak time takes about an hour. The correspondent drew his attention to the fact that due to the elevated feature of the string rail overpass, the uST transport will overcome such a distance in a matter of minutes. This will not only reduce travel time, but also help to relieve traffic congestion significantly.
As noted in the report, the regional government is interested in implementing the technology. So far, two pilot routes are being discussed in the region. The first Russian uST transport line may appear in Murino. To estimate the construction cost of the uST complexes, the Governor directed the Transportation and Urban Policy Committees to estimate a design model in cooperation with Unitsky String Technologies Inc.
17 April 2023