Successful completion of a R&TD with state registration
Test Equipment Design Office of uST Inc. have developed, tested and realized a hardware-software complex, designed to monitor the parameters of high-voltage electric discharges initiated in liquid media in electrohydraulic impact installations. The creation of the complex took place as part of the implementation of R&TD registered in 2021 (link).
The development provides automated collecting, processing, recording and storing of data, plotting of physical values obtained from voltage values coming from sensors (up to 8 at the same time). The complex can be used for scientific purposes to study the parameters of operation of electrohydraulic impact installations, in production – to optimize the process.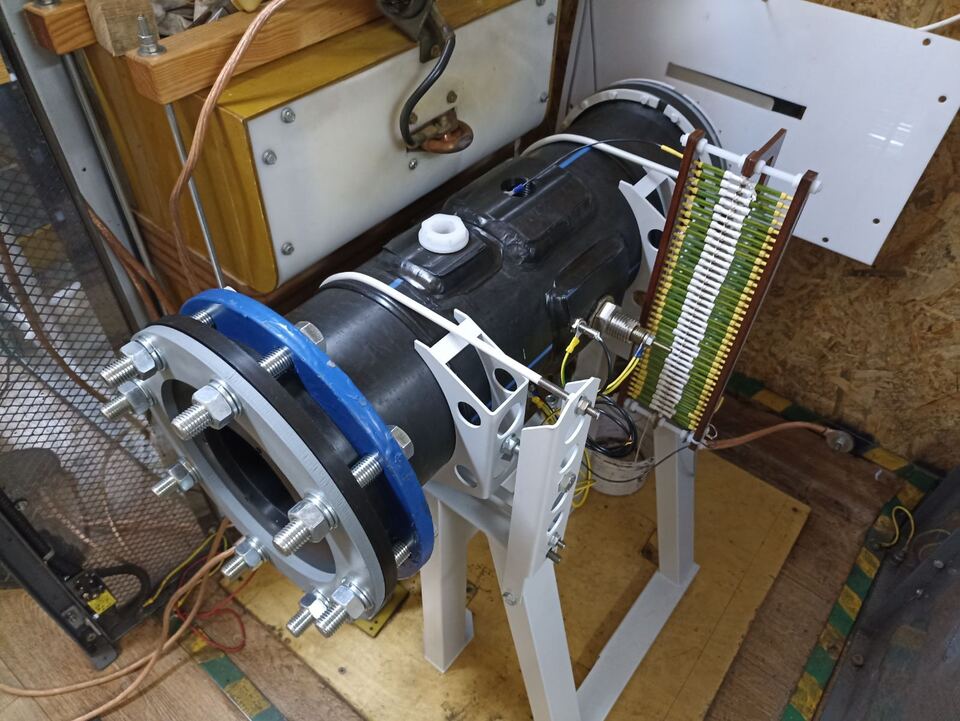 Working chamber of an electrohydraulic shock installation with sensors of a software-hardware complex
The complex was tested during operation of UniThorr electrohydraulic impact unit. The solutions forming the basis of the design of the complex allow using thereof in severe conditions (high voltage – more than 40 kV, current up to 100 kA, influence of electromagnetic pulses, pressure at shock front up to 150 MPa), during monitoring of the operation of electrohydraulic impact installations.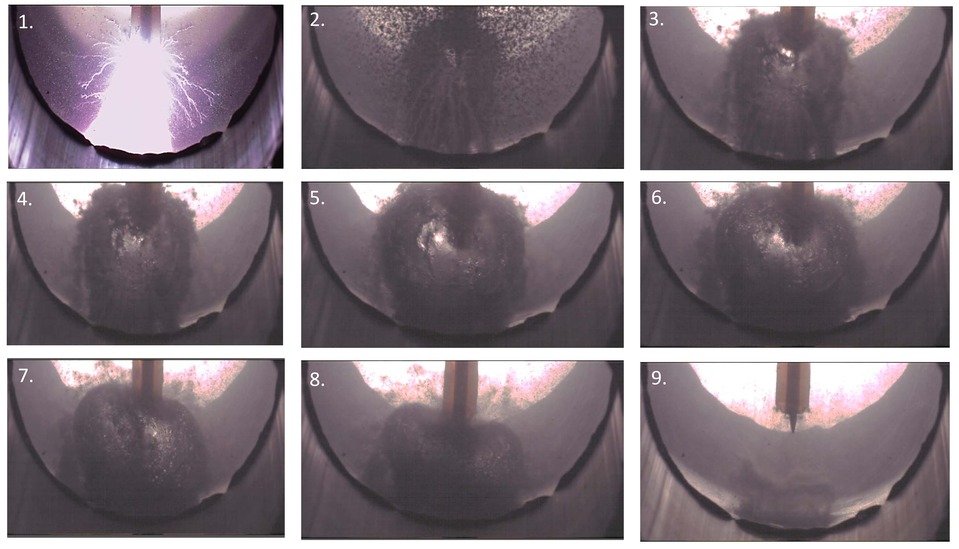 Footage of phenomena occurring in liquid during operation of electrohydraulic shock installation
For reference
Detailed information can be found on the SO BelISA website (link). The Work State RN – 20214079.