The monograph of Anatoly Yunitskiy in a well-known Russian scientific publishing house
The monograph, titled "Civilization Capacity of the Space House Named Planet Earth", written by the General Designer and Founder of Unitsky String Technologies Inc., Anatoly E. Unitsky, is now available on the website of the publishing house "World of Science".
To comprehensively solve the ecological problems of our planet, it is proposed to carry out Non-Rocket Near Space Industrialization, by relocating the environmentally hazardous portion of the earth's industry, and gradually transforming the planet into a blossoming garden.
For this purpose, the achievement of the following milestones is required:
- global energy industry will be shifted to relict solar bioenergy, the "waste" of which will be a living fertile humus. This will allow in 25 years to enhance the fertility of soils on all continents, to grow gardens on the territory currently occupied by deserts;
- the existing "level one" transport will be replaced by the highly efficient and environmentally friendly "level two" transport. By the end of the century, this will result in saving about 100 million human lives by avoiding road traffic accidents and will allow land users to reclaim territories comparable in size to the area of five-time Great Britain, which is nowadays occupied by asphalt and railways;
- a network of pedestrian linear cities will be constructed, gracefully inscribed in the landscape of any natural and climatic zone of the planet, including the mountains and shelf of the sea, taiga and jungle, deserts and tundra. Such a world arrangement on the planet will allow the whole future humanity, 10 billion inhabitants of the planet, to harmoniously live and work, with comfortable housing, decent job conditions, organic food, spring water and clean air.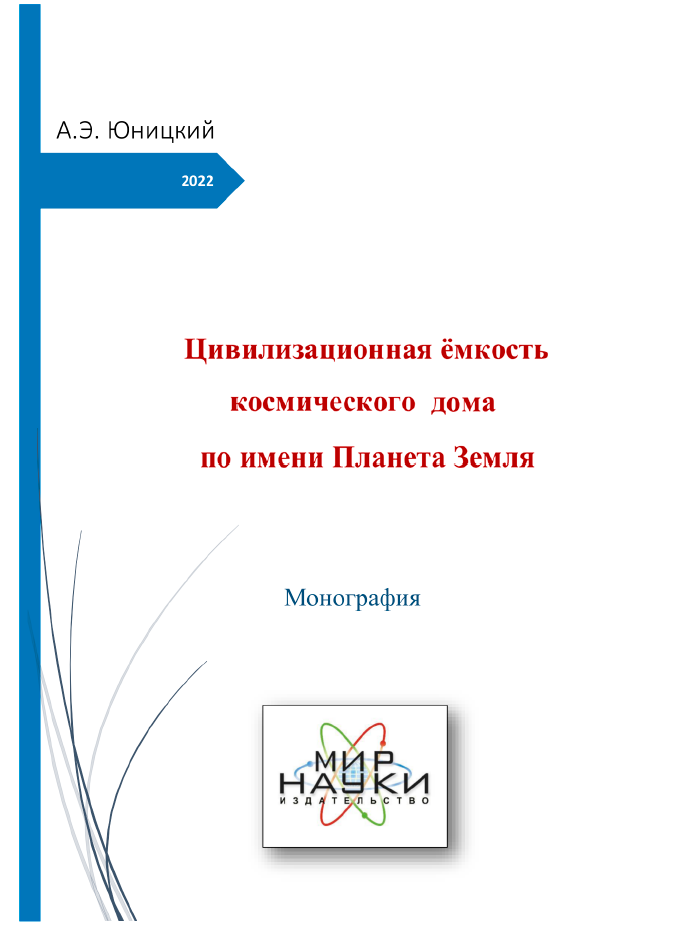 The full text of the monograph can be found by clicking on the link.