2022 Concluding Meeting of STC
On December the 22nd, the final meeting of the Scientific and Technical Council (STC) took place.
The first part of the event included discussion of the results achieved by Unitsky String Technologies, Inc. (hereinafter referred to as the Company, uST) in the field of scientific (scientific and technical) activities for the 4th quarter of the year, as well as for the entire 2022.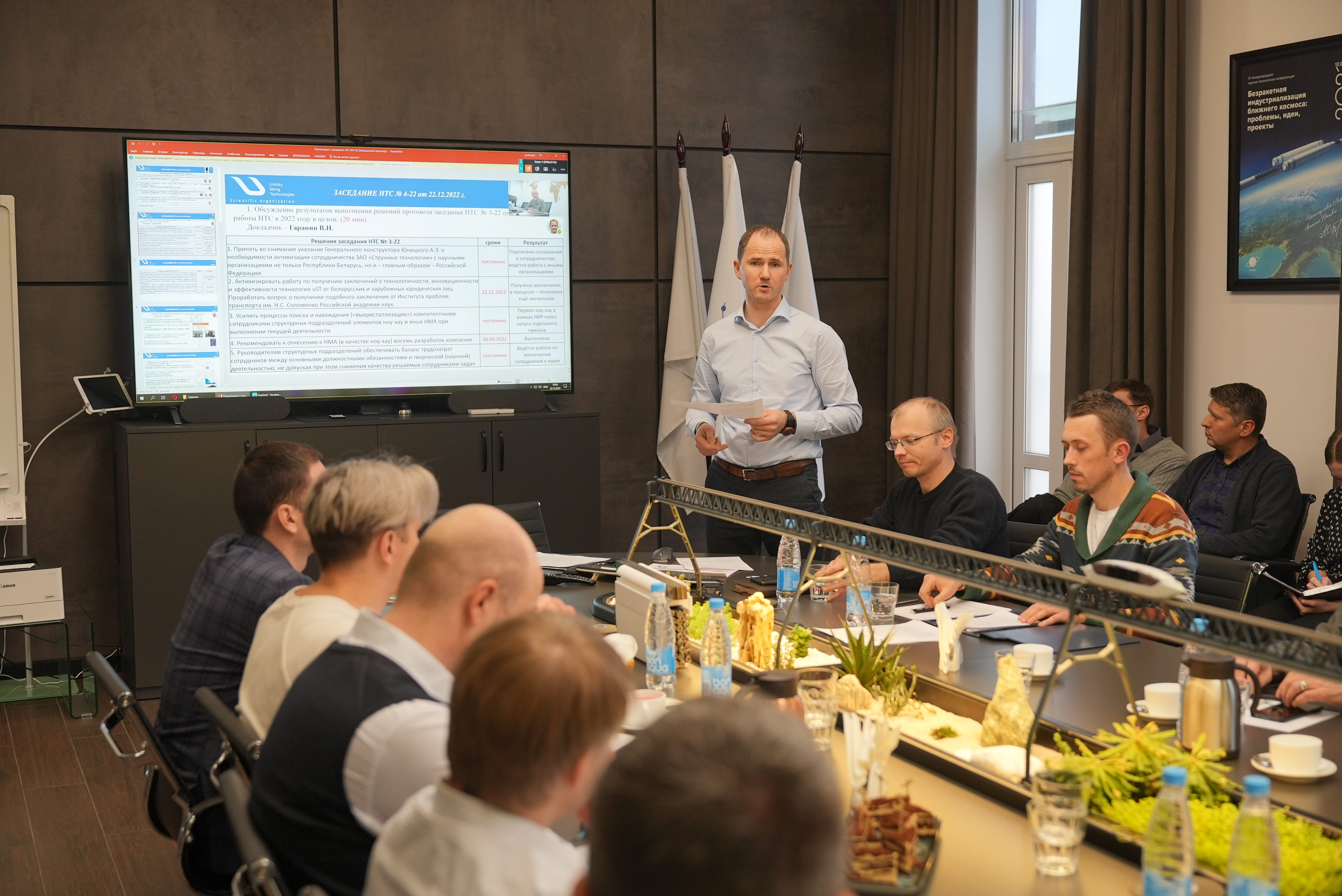 On the basis of operational information, the Company's work was analyzed in such areas as: interaction with scientific organizations; performed R&TD; patent activity; publications of scientific articles; participation in scientific and practical events, etc. The milestone achievement was the grant of the certificate in the 1st half of the year recognizing the status of Unitsky String Technologies, Inc. as scientific organization, following the successful passing of the corresponding procedure before the NAS of Belarus and the SCST of the Republic of Belarus.
Link to the full text of the article on this news: link
In the subsequent part of the event, the possibilities of launching new research and development projects (R&TD) (including possible registration in the state register) in the direction of biotechnologies and improvements of the uST track structures were considered.
The meeting also focused on the discussion of the elaboration of braking systems, obtained as result of the scientific and technical activities at Transport Overpasses Division of uST, accompanied by further developments in the considered area.
The next part of the STC meeting was devoted to discussing the results of the implementation of the research and development, registered in 2021 in the state register at the SO "BelISA." Particular attention was paid to practical significance of the work and the need to further use its results in commercial activities of the Company.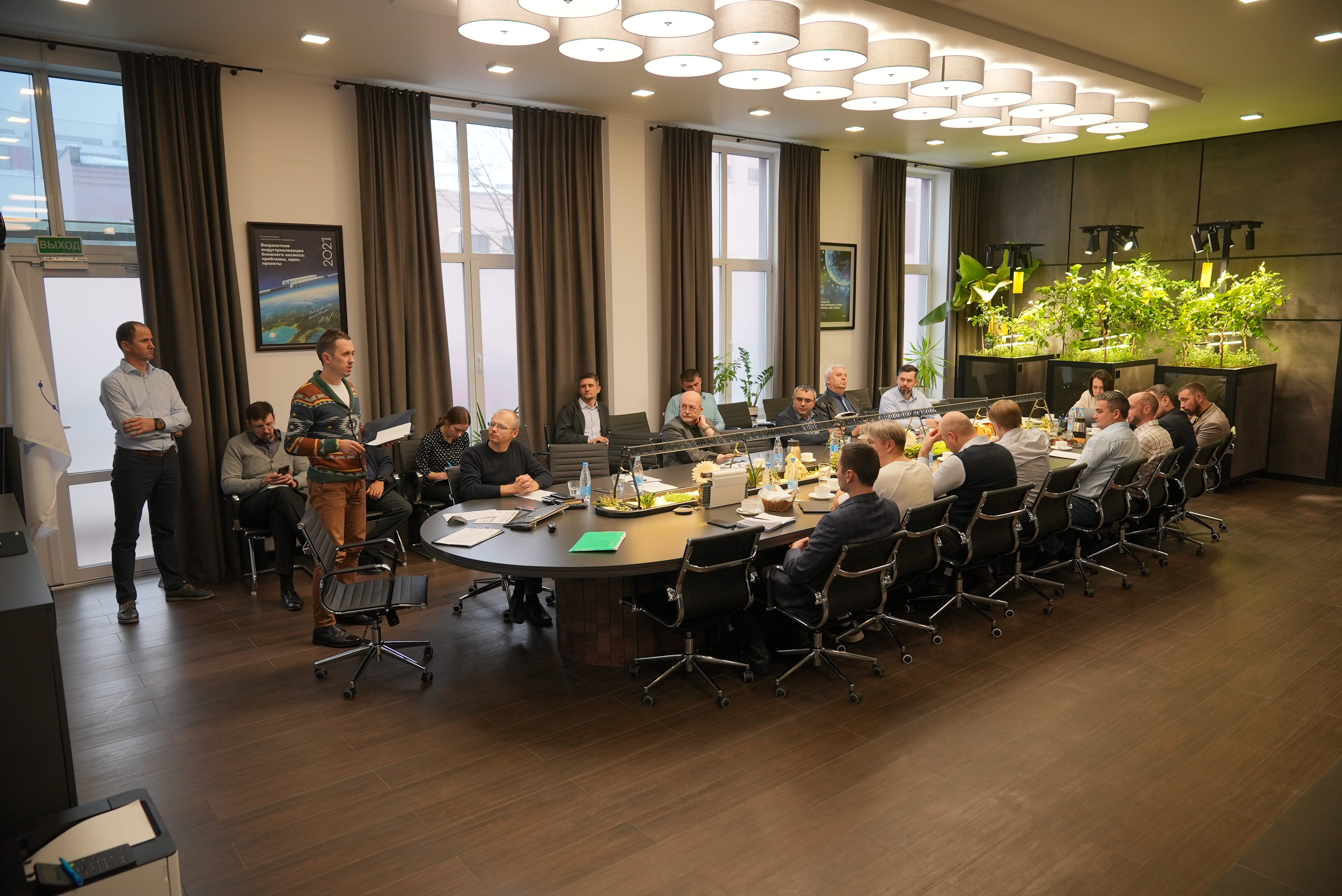 In addition, the scientific, technical and design developments by Unitsky String Technologies, Inc. were collectively considered, followed by the decision to classify 5 objects as intangible assets.
In the final part of the event, the management of the Company extended thanks to all participants of the scientific (scientific and technical) activities of the UST Inc. and members of the STC with positive assessment of the work carried out by the Council in 2022 and wishes of further success in scientific and inventive activity and engineering.