uST technology is presented at the world's largest technology exhibition GITEX Global 2023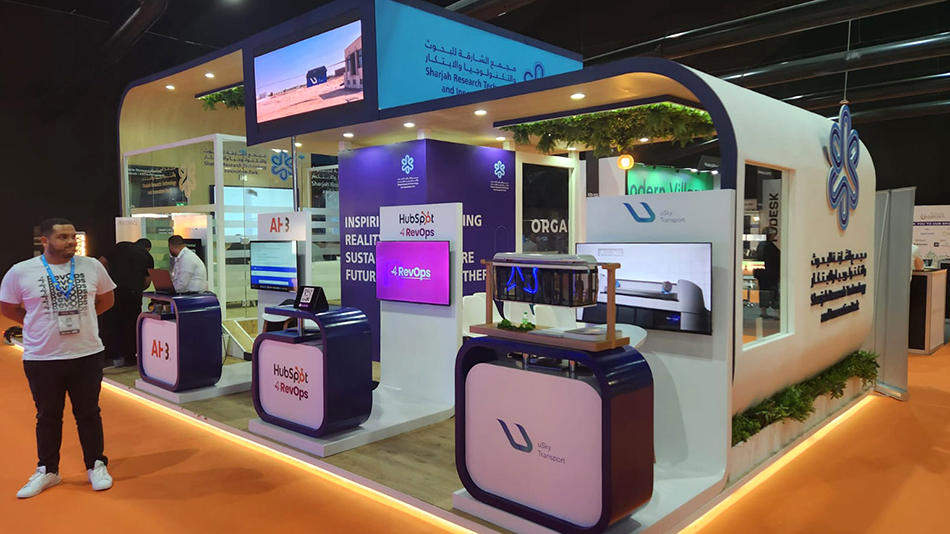 GITEX Global 2023, which is the 43rd edition of international exhibition of the latest achievements in the field of information and communication technologies and electronics, has started in Dubai. It runs from 16 to 20 October at two mega venues – Dubai World Trade Center and Dubai Harbor. uST technology became part of this large-scale event.
The event is dedicated to such areas as artificial intelligence, quantum technologies, cybersecurity, mobility, renewable energy, and many other areas. In addition to the main program, GITEX Global is full of various roundtable discussions, conferences, briefings, and seminars. Here leading experts from around the world exchange opinions and build the future of information technology.
This year GITEX Global includes 10 combined exhibitions. uST transport and infrastructure solutions along with the Sharjah Research and Technology Innovation Park (SRTIP) are showcased at the Future Urbanism Expo. The event highlights the world's leading innovations that contribute to the formation of smart cities.
The solution offered by Unitsky String Technologies Inc. will change urban logistics for the better. uPods move above the ground on string rails. The transport system eliminates road accidents, solves the problems of traffic jams and environmental pollution. It is characterized by high speeds and comfort with low material consumption compared to other types of overpass transport. At the same time, uST transport is automated, which excludes the human factor and ensures comfortable and safe transportation of passengers.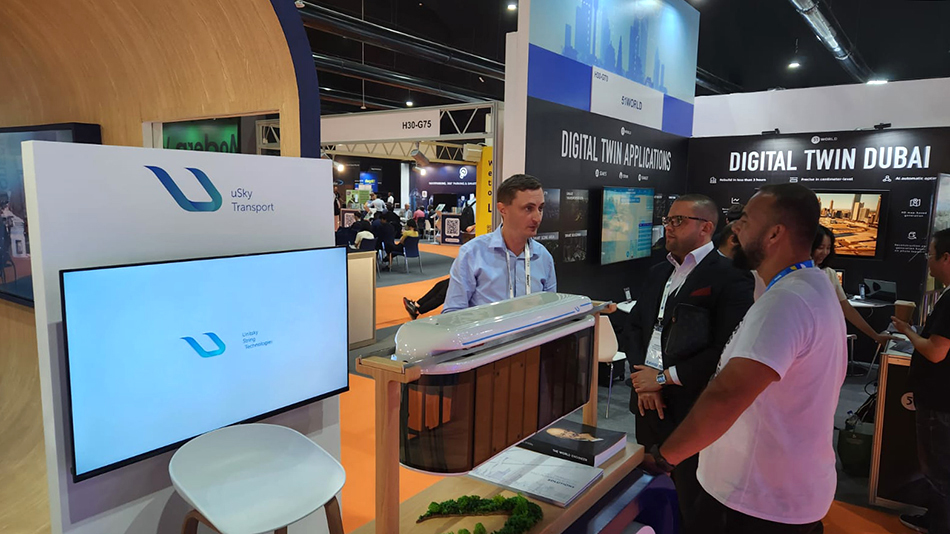 "We consider this event not only as an opportunity to demonstrate the advantages of the "second level" transport, but also as a dialogue platform for discussing cooperation options. We hope that participation in GITEX Global will be a step towards establishing new business contacts," said Oleg Zaretsky, a representative of the uSky Test and Certification Centre.
By the way, this is not the first time when uST technology has been demonstrated at the exhibition. In 2021, General Designer of UST Inc., Anatoli Unitsky presented his program to optimize planetary mobility in the future.
GITEX Global has been held since 1981. This year the exhibition includes more than 6,000 exhibitors from more than 170 countries. Among them are Switzerland, Germany, China, India, Great Britain, Canada, France, Russia, Saudi Arabia, Egypt, Singapore, Belgium, Morocco, Hungary, Spain, Italy, Turkey, and other countries. The exhibitions occupy 41 exhibition halls with a total area of almost 251,000 square meters. GITEX Global presents both the developments of leading technology companies and government agencies, as well as new generation startups.
You can visit the exhibition until 20 October inclusive. Unitsky String Technologies Inc. invites its partners and everyone interested in technology to watch the uST presentation. It will take place at the H30-H15A stand.
17 October 2023