Preparations are underway at uSky for the second phase of certifying the track developed by UST Inc.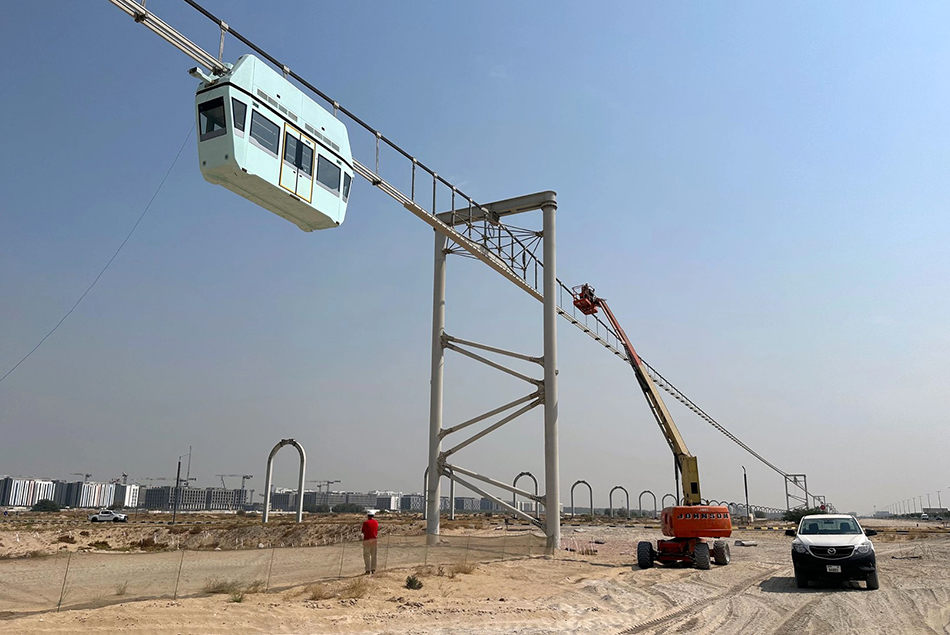 The international independent organization TUV SW Standardization Certifications visited the uSky Testing and Certification Centre in Sharjah. The parties discussed the preparatory work for the second stage of certifying the transport overpass with a semi-rigid track structure. As a reminder, the supporting towers were tested earlier as part of the first stage.
The second stage will include a third-party assessment and issuance of a certificate for the entire transportation complex. The document will confirm its safety and cover the basic elements. These include cargo and passenger stations, supporting towers, a semi-rigid track structure and an unstressed section with a maintenance area. Also, in the course of certification, TUV SW will carry out verification of safety function compliance and confirm the performance of the electric rail vehicle – 25-passenger uBus U4-212-01.
Upon receiving the relevant document, the line with a length of more than 2 km will be ready for operation of uPods weighing above 30 tons. The length of the line will allow arranging passenger and cargo transportation at speeds of up to 150 km/h.
Reference
TUV SW is an organization providing solutions in the field of quality, safety and sustainable development, specializing in testing, inspection, auditing, certification and training. TUV SW is evaluated and accredited (including ISO 17020, ISO 17021) by various national and international accreditation bodies for professionalism, ethics, reliability and independence for certification evaluation.
9 August 2023