A new uPod by UST Inc. was delivered to the uSky Center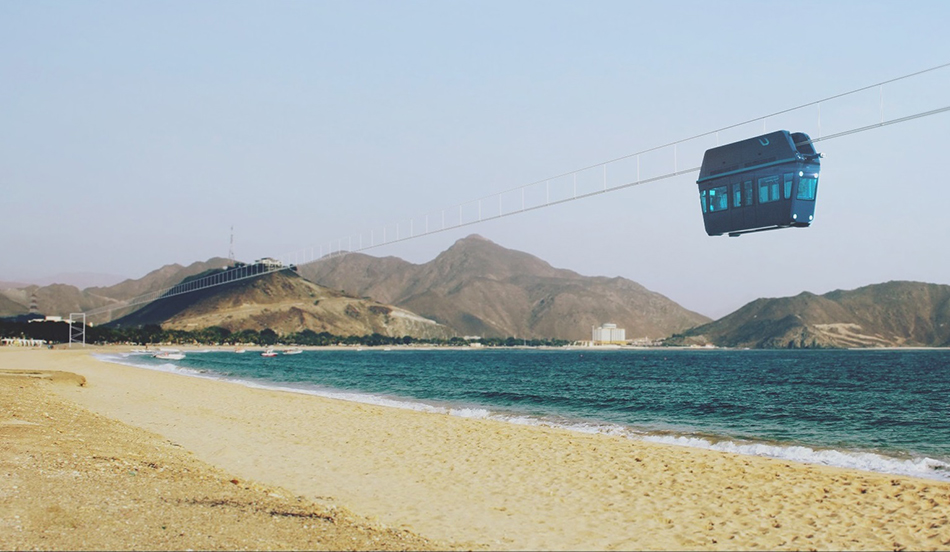 uBus U4-212-01, the company's newest development, has arrived at the uSky Test and Certification Center. Here will be held experimental and industrial tests on the suspension track with a length of more than 2 km that is currently under construction. The length of a string rail overpass will allow testing the rail electric vehicle at 150 km/h.
A 25-seater U4-212-01 is the flagship in the model range of UST Inc. A 360-degree view, increased comfort, high noise insulation and unprecedented security are just some of the advantages of the new uPod. This uBus is suitable for urban and suburban transportation in tropical conditions. For example, it can be used in the Middle East countries. The rail electric car is as adapted to high temperatures and humidity as much as possible.
"Even at the stage of uBus development we set the task of creating a product that ensures the most comfortable transportation in tropical conditions. The new uPod embodies the best solutions from previous uST transport models. Compared to its predecessors, the U4-212-01 is at a fundamentally new level", said Denis Baryshev, Lead Design Engineer at the Vehicle Layout Design Office.
The use of a new model in the field of passenger transportation can significantly relieve the streets of megacities. uBus can provide a higher throughput of the transport system than railway trains and even airplanes that are impressive in terms of size, cost and capacity. After all, it is precisely because of their dimensions that they cannot follow each other with great frequency.
The uSky Center is now in the process of commissioning that will be followed by the acceptance tests. The next will be the final stage of testing uBus directly on the test section No. 4. In the future, a suspended uCont with a lifting capacity of up to 30,5 tons, which will allow transporting 20 and 40-foot sea containers, will also be tested on the same track in Sharjah. Both uBus and uCont are made in a tropical design.
12 April 2023